Who we are
The K-LCT GmbH is founded with the purpose of identifying, consulting and covering logistical dysfunctions of the retail and logistic economy. Hereby K-LCT provides a sustainable surplus by generating process chain related solutions in the sphere of logistics and trading.
Company profile
Since its founding in 2011 K-LCT has become a solution provider and reliable partner of the most successful multichannel retailer in Europe, with wholesaling and franchise partner in five countries, two subsidiaries in Germany including the headquarter and logistic facilities in Gernsheim, Germany. One of the key stones of K-LCTs success is the technical advanced logistic center specified by 2,500 m², 1.200 Pallet high rack contributed on a tri modal turnstile of the motor ways A5, A67, the domestic port of Gernsheim and the direct relation to the airport Frankfurt Main. The main team of 24 people are constantly working on solutions for our partner 24/7. K-LCT developed in 2012 their own logistical IT environment with the ability to interact with any other program via edi interfaces to provide the most simple way to solve your problems on an most advanced level where and whenever you want.
logistics
Consulting

trading

Our website is currently under revision.
YOUR SAVINGS
OUR SUCCESS
Request your information today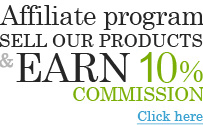 CONTACT
K-LCT GmbH
Lise-Meitner-Strasse 10
64584 Biebesheim
+49 (6258) 8036058Telefon:
info@klct-gmbh.deeMail: